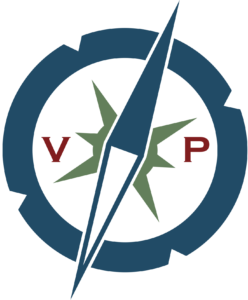 What is a Senior Mentor: A veteran from a previous generation who has successfully served and transitioned out of any branch of the United States Military. Effective, committed Senior Mentors are essential to the success of the veterans in Vantage Point Foundation's (VPF) program.
Senior Mentor's Role: To serve as a role model, an advocate, and provide ongoing support to the veteran participants during the multi-day VPF Leadership Development Course and throughout the one-year support continuum. During the course, participants are organized into teams of three to five with each team being assigned a Senior Mentor and a Peer Mentor (a fellow post 9/11 veteran who has completed the year long VPF program). Mentors will assist veterans as they work through the course curriculum.
Two high-level corporate leadership training facilitators conduct the course and the Senior Mentor role is clear as the course progresses. There is no training necessary prior to the course itself for Senior Mentors.
After the course, Senior Mentors will work with the Peer Team Leaders and VPF Staff to support the graduates as they pursue their transitional goals. VPF staff will conduct case management to ensure that each participant has access to medical, administrative, educational, and employment training and support. In addition to the staff's support, the Senior Mentor's continued mentorship and guidance is vital to the VPF graduate's success.
VPF is recruiting veterans who have the experience, will, and wisdom to guide post 9/11 veterans on their path towards civilian reintegration and success. Candidates do not have to be combat veterans. For those desiring to serve in this role, VPF will provide specific guidance, training, and expectations to facilitate a successful mentor/mentee relationship.
Senior Mentor Qualities:

Active Listener
Empathetic
Good people skills
Good communicator
Encouraging and supportive
Tolerant and respectful of individual differences
Be willing to learn and become familiar with the types of team issues they are likely to encounter, to include: Post Traumatic Stress (PTS) and Traumatic Brain Injury (TBI).
Able to communicate with participants via, phone, text, email, and in person.