Phase 1 is led by two internationally renowned facilitators that help the veterans look introspectively at their lives as they come to realize they are not alone in their challenges and learn to disarm the victim mentality. The course promotes post-traumatic growth by encouraging participants to purge negative tendencies.  The curriculum helps to enhance their interpersonal and communication skills, especially as it relates to their family and relationships. An improved sense of self-worth is re-established and trust is built while working with team leaders and mentors who encourage them to come out of their comfort zone. During this phase, participants experience renewed hope and direction as they find community with their peers and address the issues slowing their transitional progress.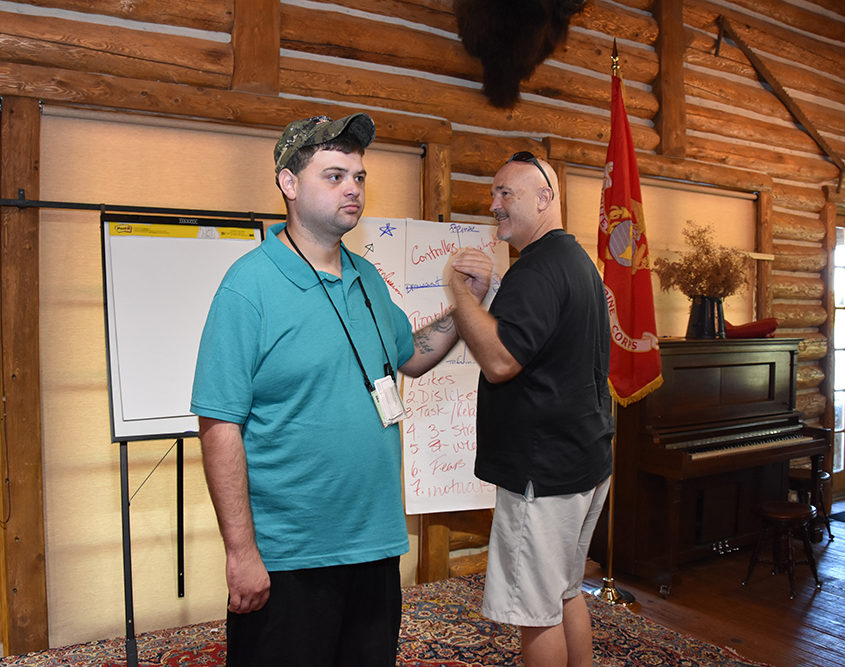 Individual Growth and Leadership Resiliency Training
Phase 2 offers veterans the tools needed to build resiliency. Resilient individuals have been described as those who not only survive but thrive during and after adversity.
Using an evidence based model developed by Dr. Tese Stephens, participants will learn to identify and enhance protective factors in order to better manage adversity and stress throughout their transition. The skills learned lead to increased resilience demonstrated by enhanced coping and adaptive abilities.
Participants will identify and set goals relating to relationships, education, employment, and volunteerism in order to pursue their new mission and re-defined purpose.